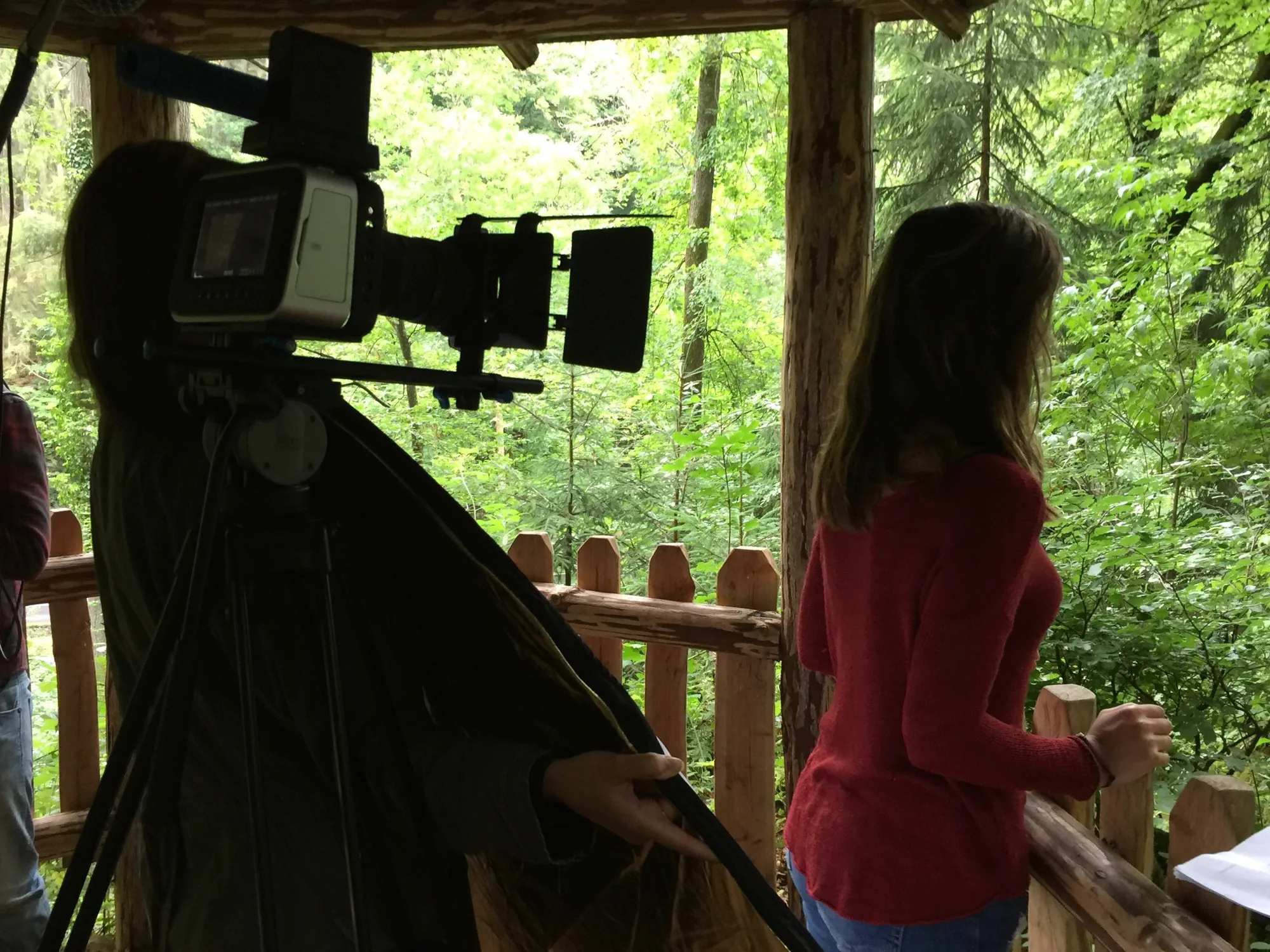 Extra shots and extra foley
As always, it is not always possible to get everything on film the first time. During the editing of Sunny Juliette, we also came across scenes that we would have preferred to shoot differently.
So we set off again with the team to capture the final scenes on film. This time, the sleepy town of Dillingen provided the backdrop for our film.
Unfortunately, the weather did present a challenge. Whereas it was mostly sunny during the first week of shooting, it was now heavily cloudy. On some days it rained and recording was almost impossible.
Bonus material: Along with the extra shots, we also had to record additional sound. You have to be a jack-of-all-trades in this business…